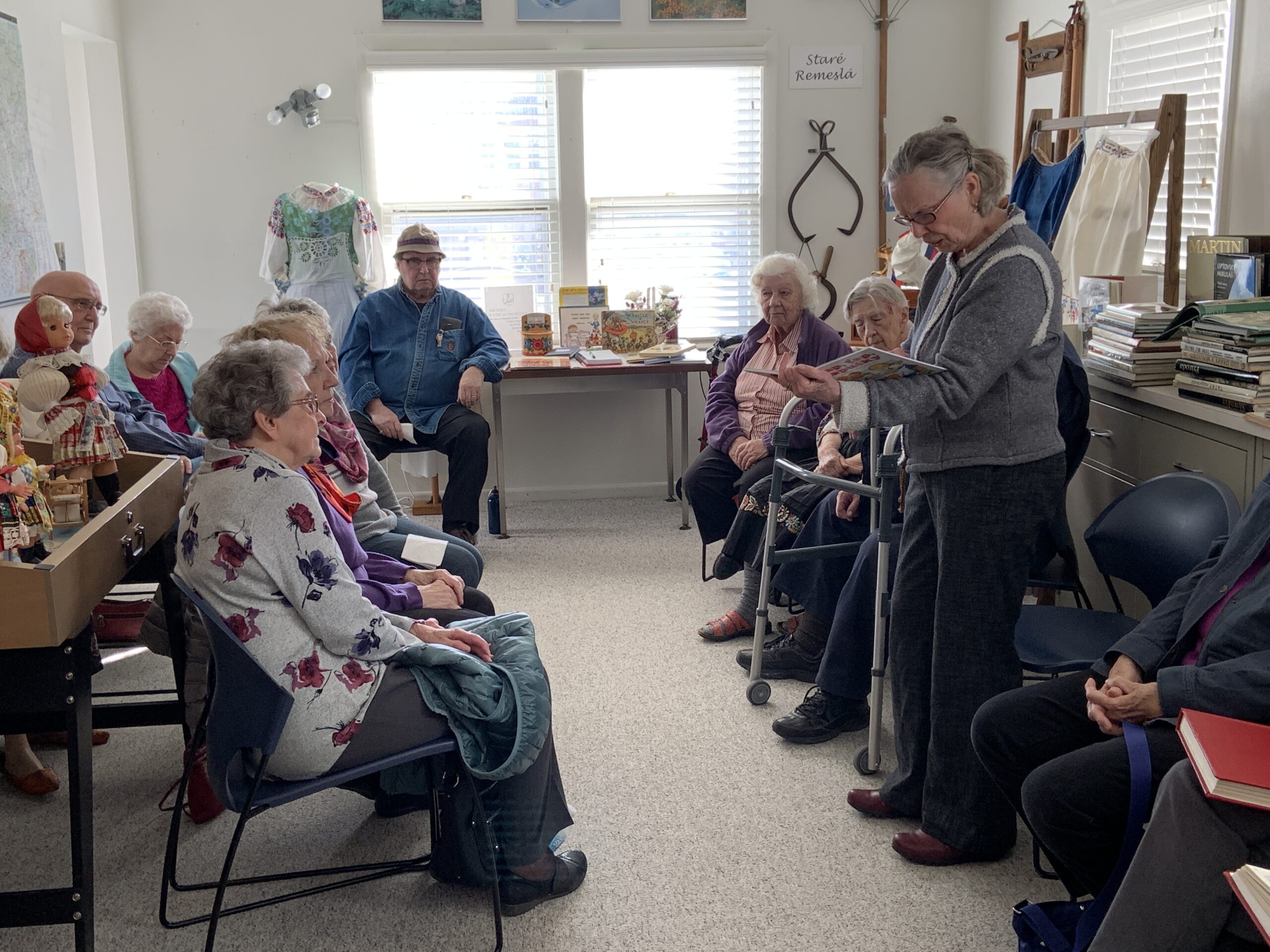 March Open House 2020
At our first Open House of the year, Dr. Anna Kajuch, one of our Directors, reads a children's rhyming folk tale in Slovak for our celebration of the Month of Books.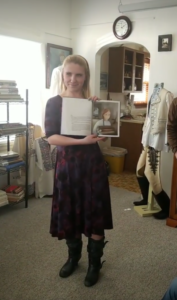 Webmaster Alesia Staskiewicz reads a Czech-Slovak folktale in English.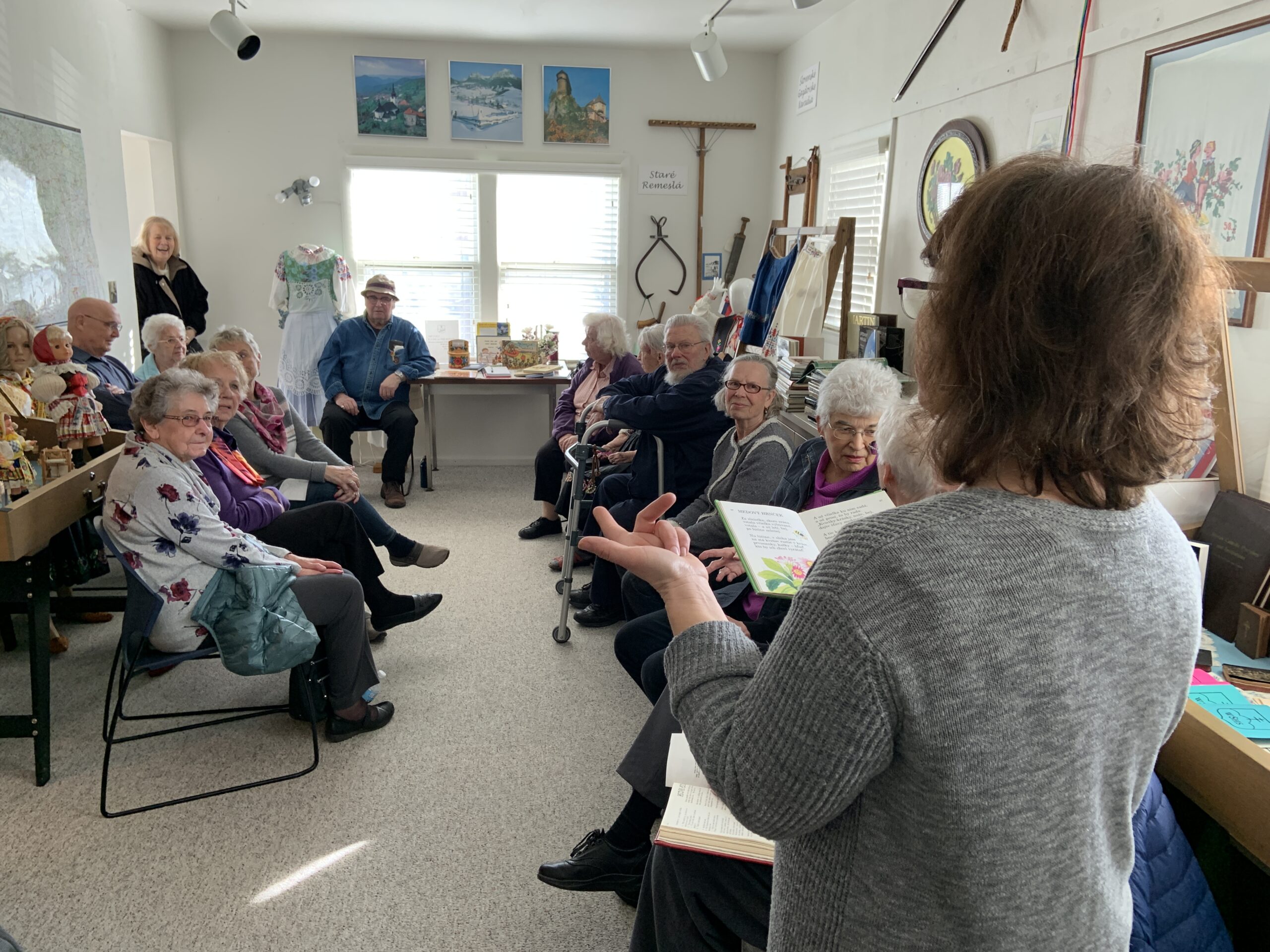 One of our Wisconsin Slovak editors, Monika Weber, reads another children's folktale in Slovak.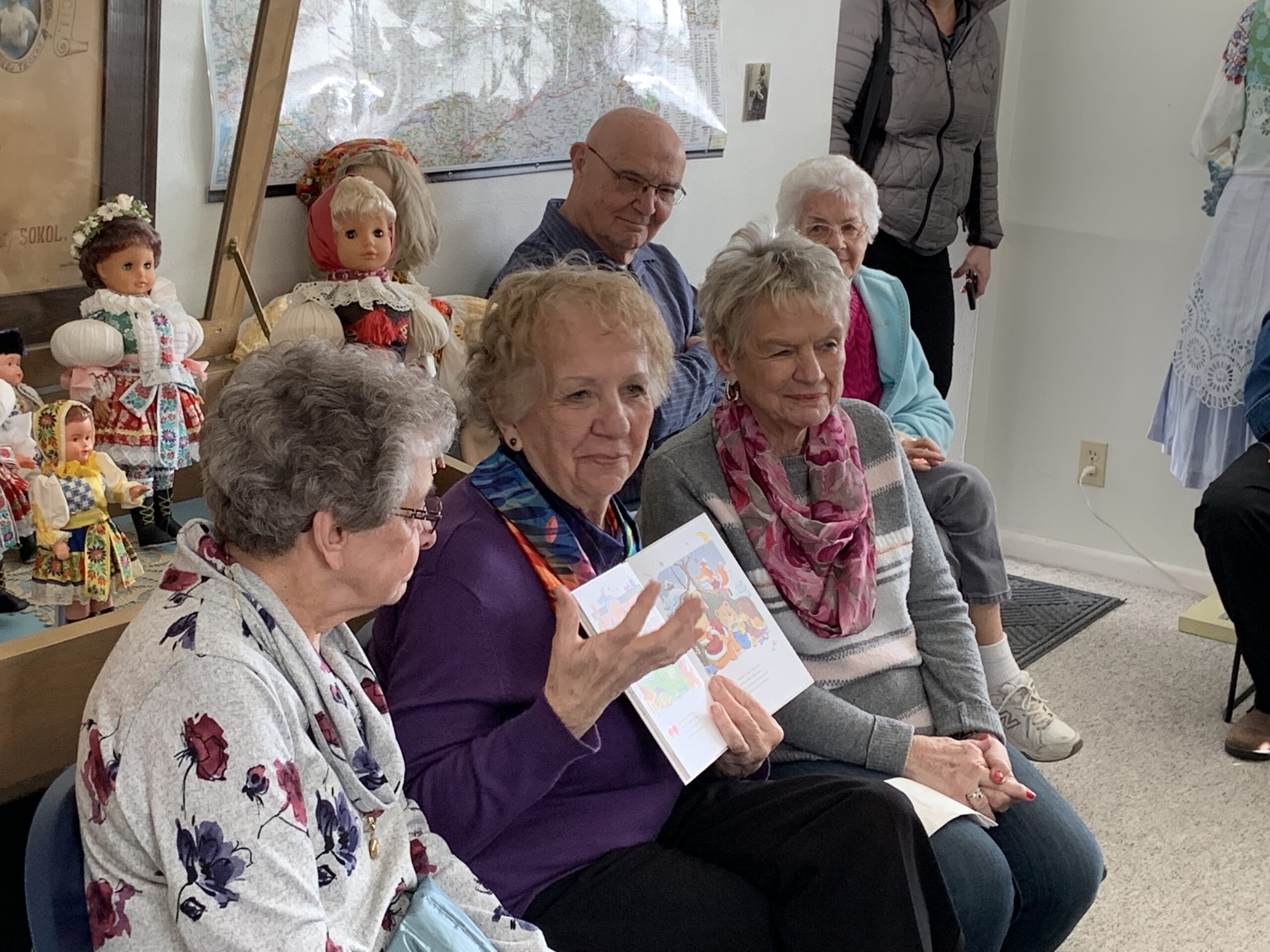 Secretary Sylvia Gear explains her love of children's stories and how she has been friends with the two ladies sitting by her since they were all very young!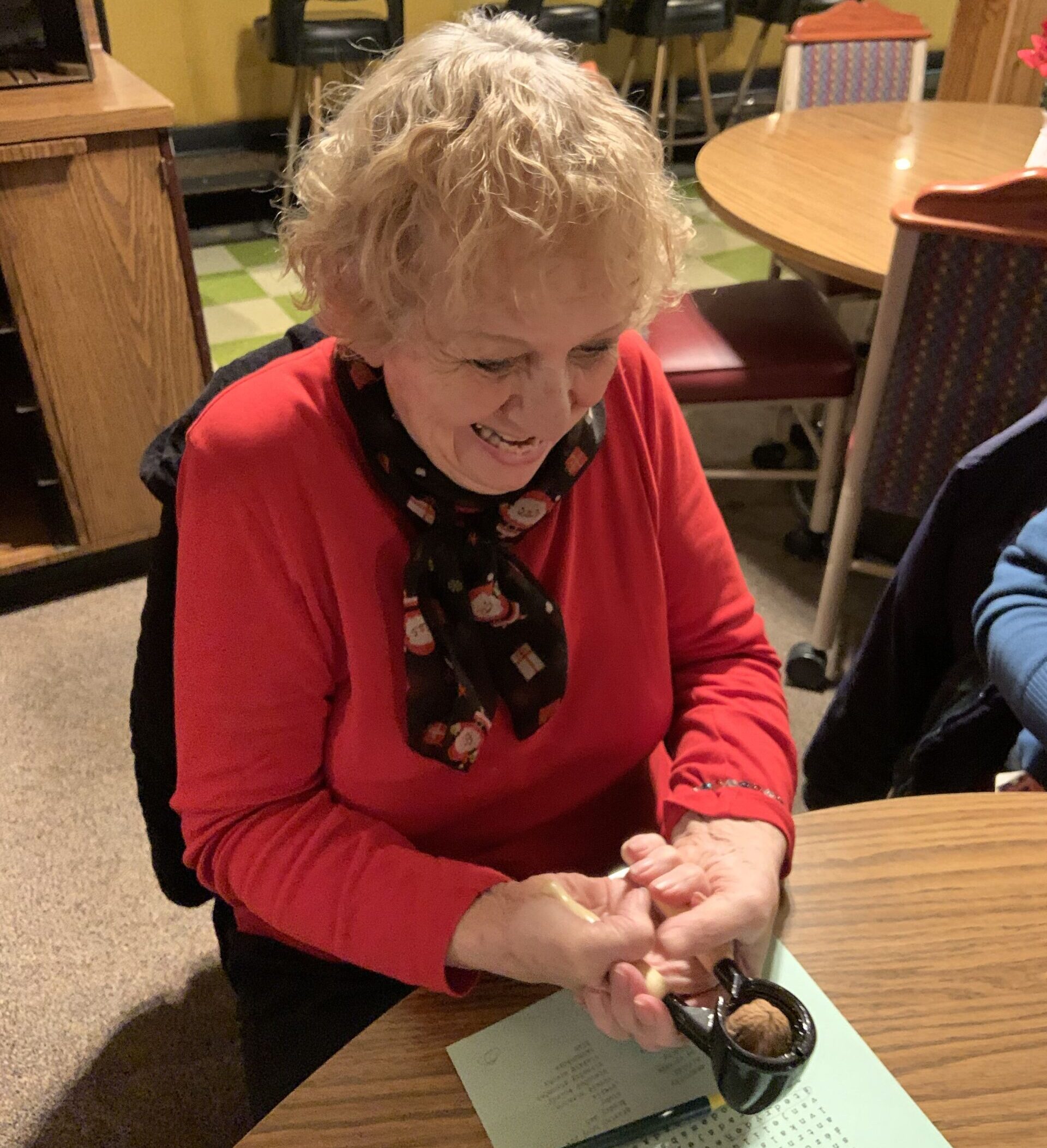 Christmas Meeting 2019
Secretary Sylvia Gear working out the Slovak tradition of cracking a walnut on Christmas Eve.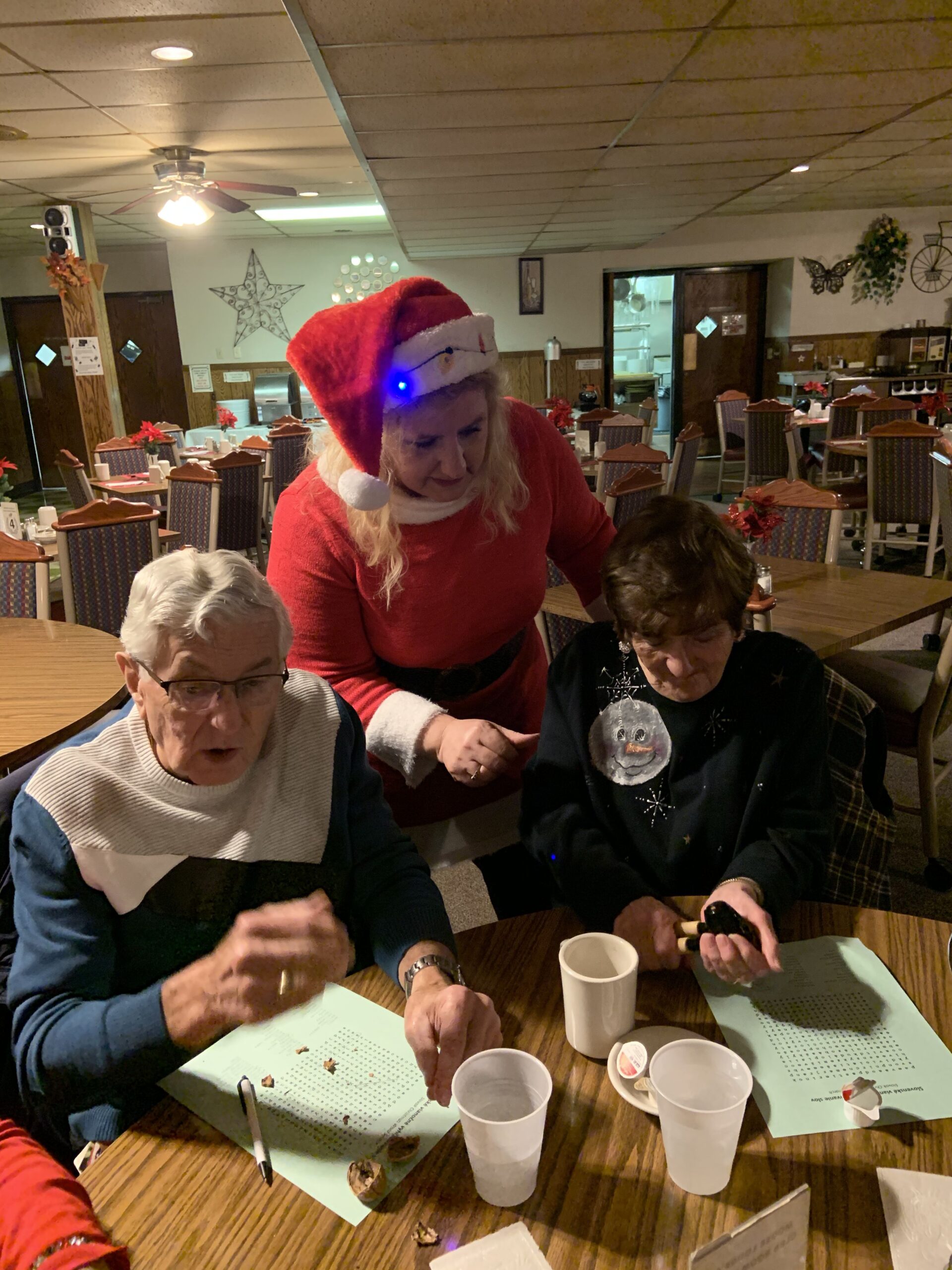 Festively dressed President Lynn Staskiewicz explaining the word search filled with Slovak words related to Christmas traditions to some of our members.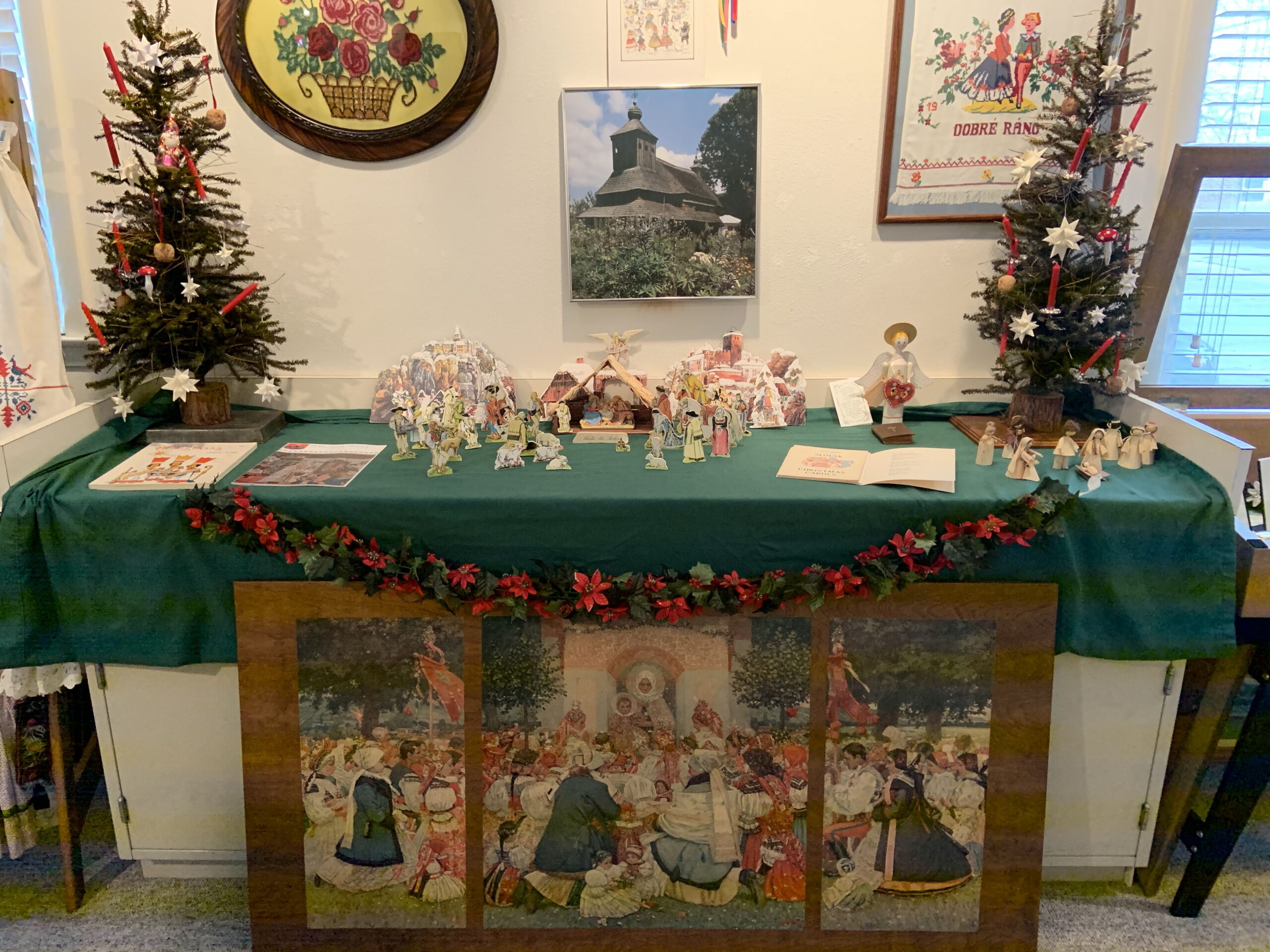 Christmas Open House 2019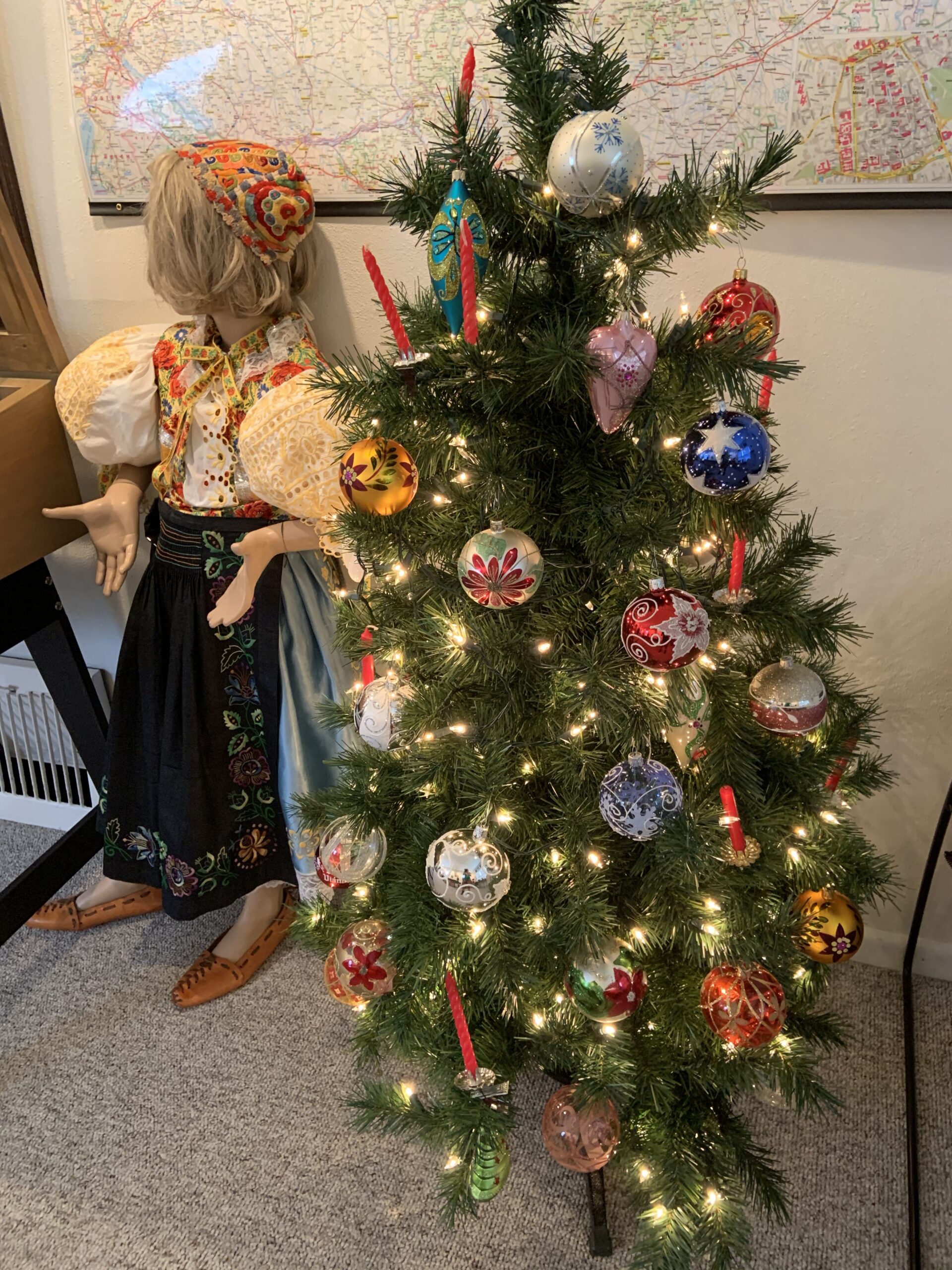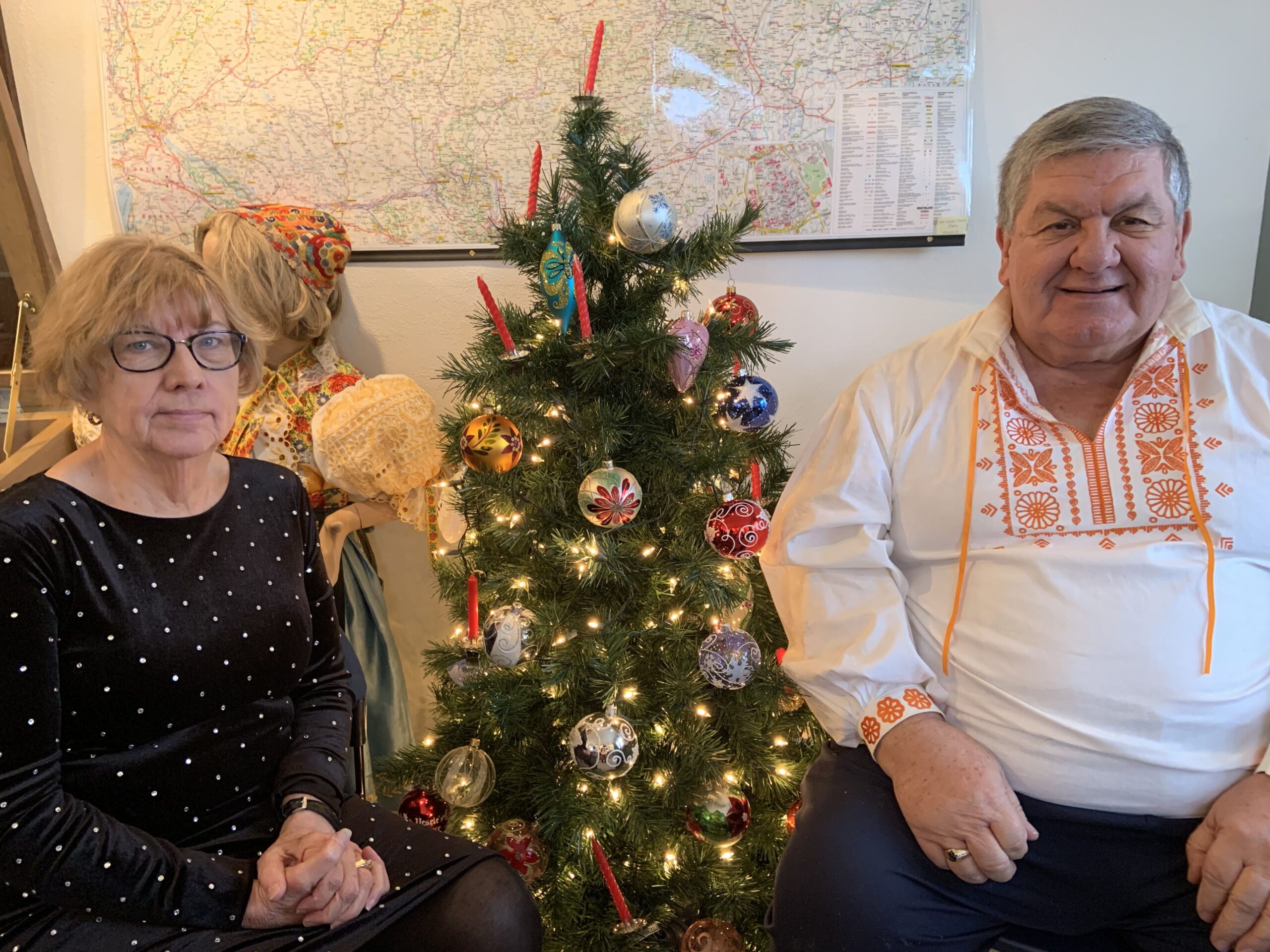 Past President, Tony Jurik, and Vice President of Membership, Karen Jurik, enjoying the Christmas splendor!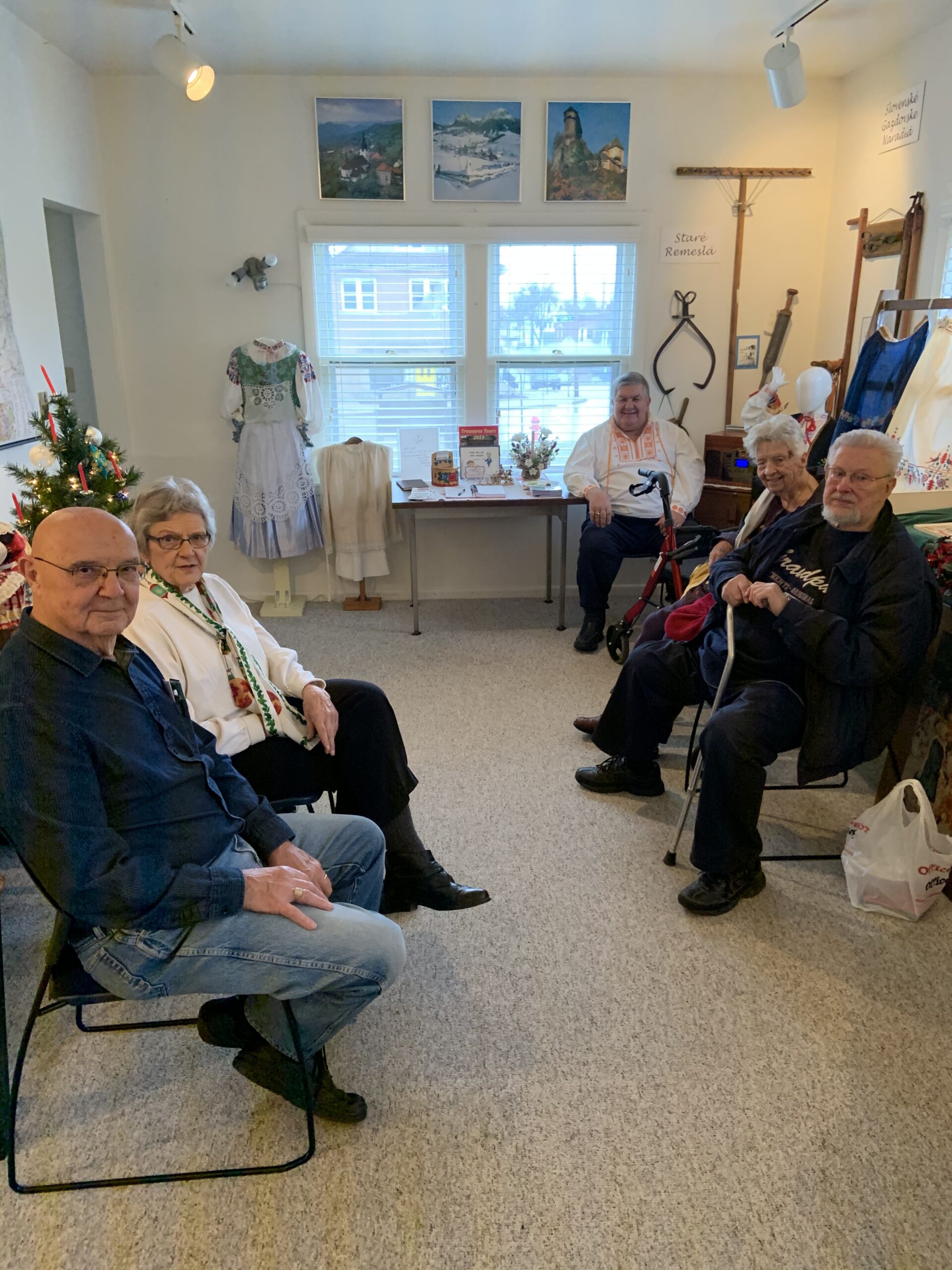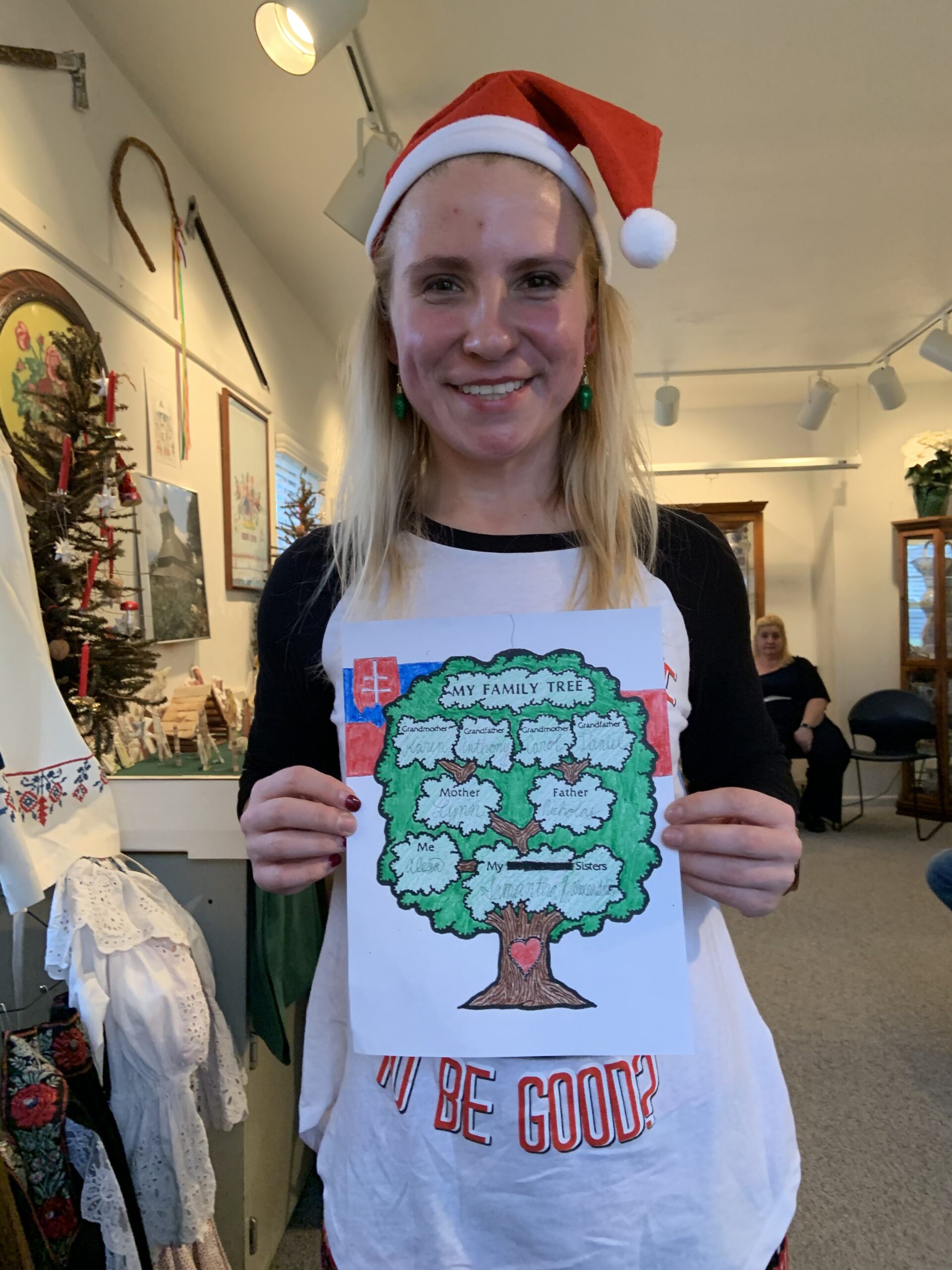 Webmaster Alesia Staskiewicz shares her family tree.
October Open House 2019: Taste of Slovakia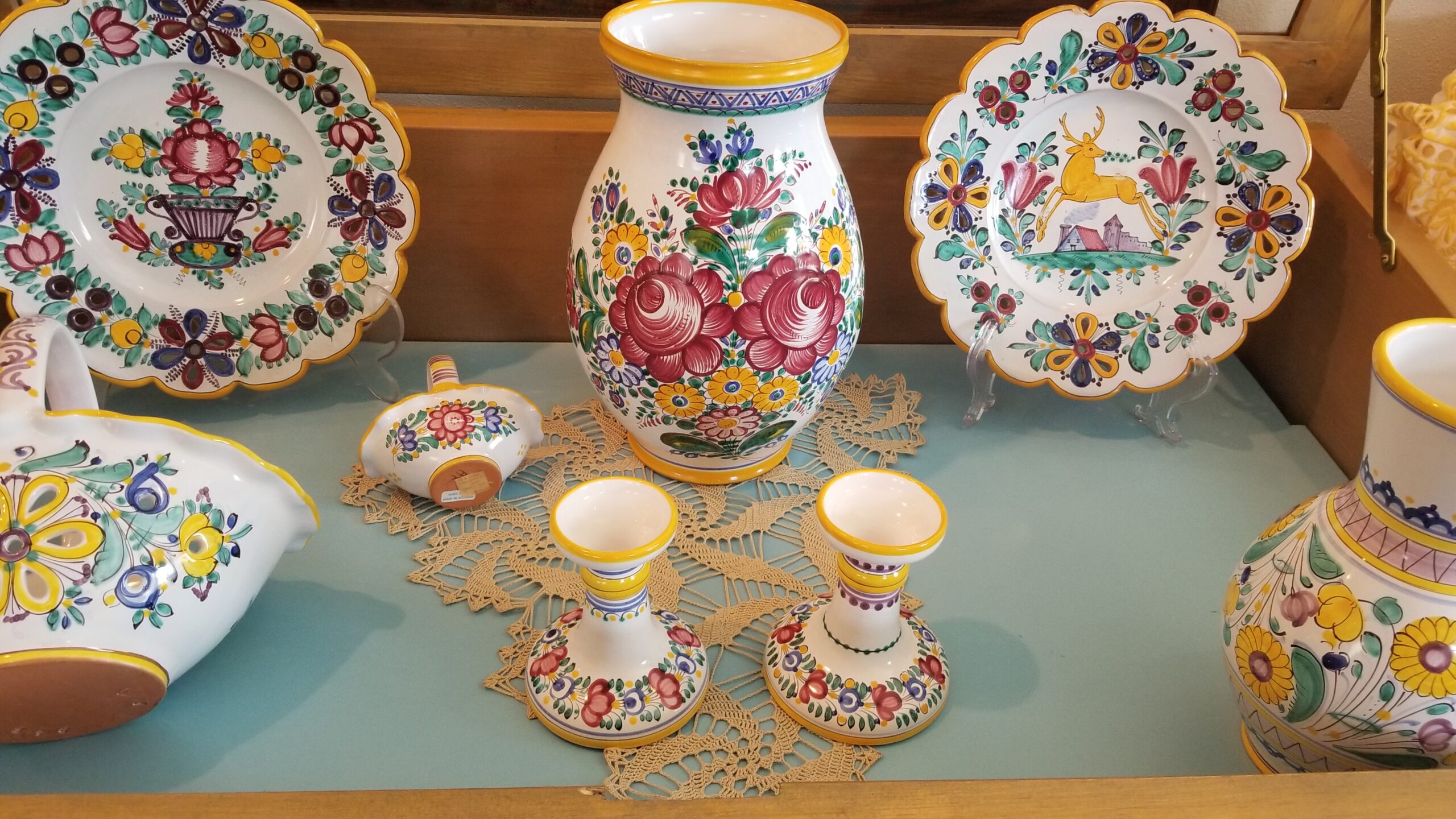 August Open House 2019
We had some wonderful modra (Slovak pottery) and embroidered aprons on display.